On this 9th day of the 9th month of the year, we recognize International FASD Awareness Day, a day dedicated to bringing awareness of Fetal Alcohol Syndrome and its impact on the lives of children.
The following resources are excellent for Resource Parents.
Book Recommendation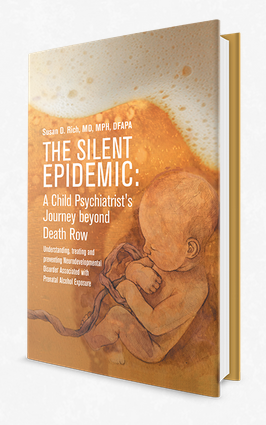 The Silent Epidemic: A Child Psychiatrist's Journey Beyond Death Row
Understanding, Treating, and Preventing Neurodevelopmental Disorder Associated with Prenatal Alcohol Exposure
Learn more HERE.
General Information on FASD
https://www.cdc.gov/ncbddd/fasd/materials.html
https://www.nofasd.org.au/community/international-fasd-awareness-day/
MRPA recently hosted a discussion on the topic of FASD with Barb Clark of NACAC.
If the embedded video (below) does not play in your browser, view it on YouTube at:  https://youtu.be/WpRm4K4kR4Q