CONFERENCE UPDATE
The National Foster Parent Association's Board of Directors has announced the cancellation of this year's NFPA Annual Education Conference scheduled for June 18 – 21, 2020.
The NFPA Annual Conference has built a reputation as one of child welfare's premier events, and the leadership of the NFPA shares the disappointment of hundreds of attendees who look forward to this event each year. While the NFPA hoped for the best, the progression of the COVID-19 pandemic made this decision an obvious and sensible one.
The NFPA's mission is as vital as ever; that is why the NFPA has already scheduled our 2021 50th Education Conference to be held at the Reston Hyatt Regency Hotel, Reston, Virginia, from June 24 – 27, 2021. Our conference is the largest gathering of foster, kinship, and adoptive parents and child welfare professionals from around the country. The NFPA wishes health and safety to all as we make our way through this challenging time.
Refunds are currently being processed.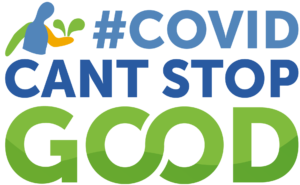 #CovidCantStopNFPA
Together, we will get through COVID-19. And together, we will continue to do more good for more people in the world. COVID can't stop us. History tells us time and time again that generosity won't end. Thank you for carrying the torch. We salute you!